Application for Corrugated pipe forming machine
There are many products which are manufactured by corrugated pipe forming machine, including medical corrugated hoses for breathing, automotive corrugated tubing, dishwasher drainage tubes, washing machine drain hose, electrical corrugated conduits etc
---
The smallest corrugated tubes made by corrugated pipe machine
The smallest corrugated tubes made by our corrugated pipe machine is i.d.3mm
---
Production Trial available for corrugated pipe
QET have a wide range of experience with material PE, PP, PA,PVC, EVA PVDF. We typically have a machine available for production trial
---
Vacuum forming corrugated pipe machine VS blow moulding corrugated pipe machine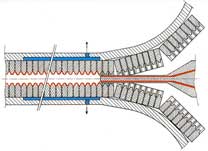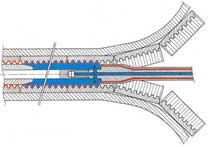 ---
Corrugated pipe die tooling
---
Cooling system for corrugated pipe forming machine (pipe corrugator)
---
Extrusion machine for corrugated flat perforated subsoil drainage pipes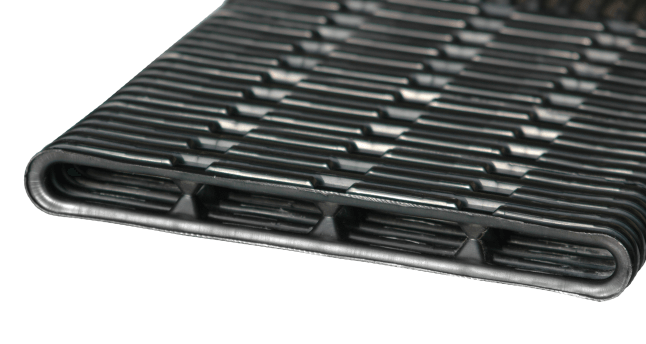 ---
Corrugated convoluted wire loom tube making machine
We manufacture complete machine for corrugated loom tubes. corrugated loom tubes can be found to protect cabling inluding in the automotive industry, mechanical and plant engineering, trains or in public buildings.
corrugated tubing is manufactured in different diameters and from different materials, for example PA6, PA12, PP und PE.
Convoluted corrugated wire looms are available in both closed and slit variants.
---
Corrugated pipe machine video
---
Flexible Convoluted Corrugated Conduit Tubing making machine
We manufacture complete flexible convoluted corrugated conduit tubing making machine. In year 2014, we lanched machine for twin polyamide (Nylon) and polypropylene (PP) Corrugated Tubes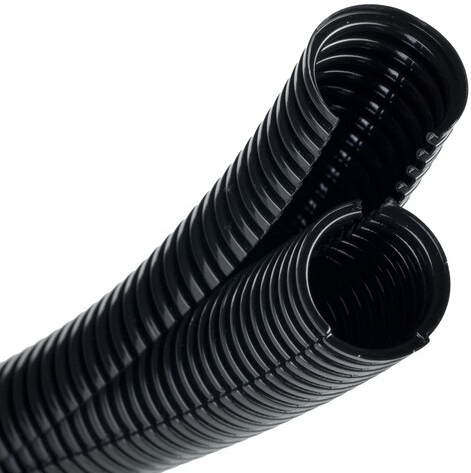 ---
Corrugated tubings profile design
Based on different product requirements, QET calculates and designs the corrugated pipe geometry. we are highly experienced in developing corrugated pipe machinery tailored to the many particular needs of pipe manufacturers and according to various standards and local requiements.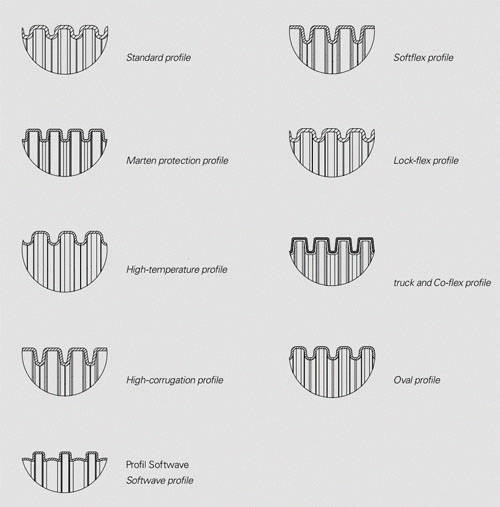 ---
Production line for corrugated pipes for special application
Extrusion line for corrugated swimming pool hoses
Extrusion line for double wall PE pipe (fresh air duct)
Extrusion machine for corrugated drinking water pipes
Extrusion line for oval ventilation pipes for controlled ventilation of the living space
Extrusion line for corrugated suction hoses for filter systems and swimming pool cleaning
Extrusion line for corrugated core pipes for winding tube production from the manufacturers Krah and Bauku
Extrusion line for drain hoses for washing and dishwashers
Corrugated siphon pipes for sinks manufacturng machine
Corrugated drinking straws hose making machine
Extrusion line for corrugated oval duct